1. Farm Clustering Strategy (Bayanihan Agri clusters: BACs)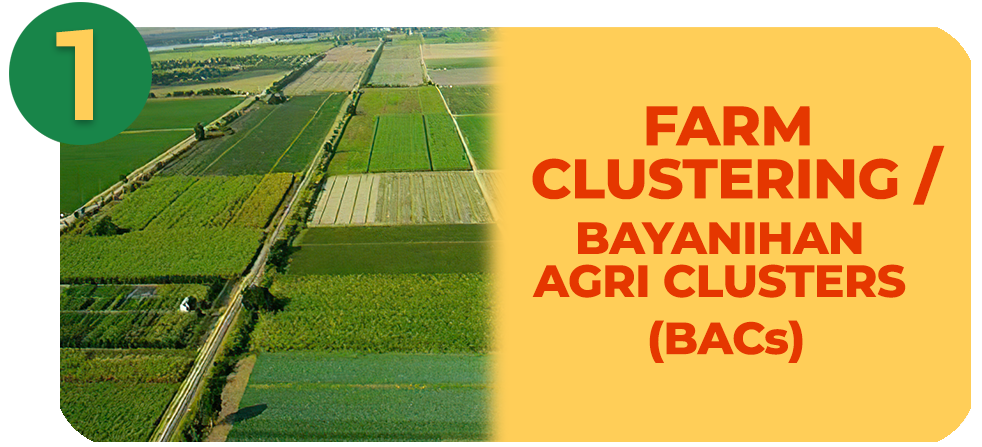 The Farm Clustering Strategy will embrace collective resource management and gather the support services of local government units in the distribution of production inputs and other appropriate assistance. Such strategy will enable the agriculture and fishery sector to attain economies of scale, and thus achieve cost-efficient production, harvest, processing and marketing operations subsequently increasing farmers' and fishers' incomes.

Social safety nets such as cash assistance, subsidized credit, and crop insurance for resource-poor farmers will likewise be carried out to promote sustainable, resilient livelihoods in the event of calamities and other risks.
2. Province-led Agriculture and Fisheries Extension Systems (PAFES)
3. Agro-industrial Business Corridors (ABCs)
4. Infrastructure Investments
5. Post-harvest, Processing, Logistics, and Marketing Support
7. Climate Change Adaptation and Mitigation Measures
8. Global Trade, Export development and Promotion
9. Food Safety Protocols and Regulations
10. Mobilization and empowerment of partners to achieve scale
11. Ease of Doing Business and Transparent Procurement
12. Strategic Communications